Hi there! I am a Dutch illustrator with a fascination for colors, white spaces, decorative elements and bright shapes. As well I love hand lettering. My work is suitable for editorial and educational purposes, but if you have other suggestions; bring it on!
Some of my previous clients: Zwijsen (Dutch publishing company), Verkade (package illustration), Kassa, Flow and Kiind magazine.
Graduated from CABK School of Arts Zwolle, the Netherlands in Illustration (BA) and Sint Lukas Brussels, Belgium in Storytelling (MA) (Funded by Prins Bernhard Cultuurfonds, fund for creative talent).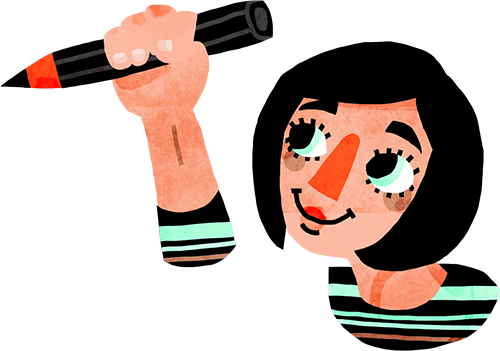 Langenholterweg 53
8012 CC Zwolle
the Netherlands